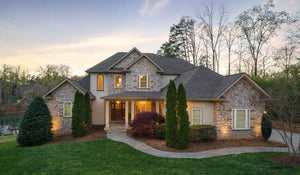 First Choice One Companies Residential & Commercial Improvement
---
Our commercial & residential projects include both new construction, repairs/restorations and remodel. Occupied and fully operational job sites are never a problem. And we can also plan, manage, and build multi-phase jobs.
Specific styles have withstood the test of time for a reason, and it's these styles that will ensure your living quarters remain as tasteful today as they will be tomorrow.
If you're looking for help bringing your own timeless interior design or exterior design ideas to life, or if you simply need help finding the right ideas and accessories for obtaining a more classical feel, our team of design-build professionals can help. Just give us a shout and we'll get to work on finding the perfectly customized solutions for your commercial
 or

 residential

 

space.

Before 
After
All homeowners face the same relenting problem – a dirty home exterior and how to clean it. Not washing your home regularly allows mold, mildew, dirt, and many other biological contaminants to become embedded to the exterior surfaces of your home. And beyond the negative impact this has on your home's beauty and curb appeal, it can also quickly devalue your home and degrade its exterior.
At FCO Power Washing, we are here to help you with your need for reliable, safe, and effective house washing in Charlotte, North Carolina and the surrounding areas. Our Charlotte house washing experts will have your home looking as good as new with our cost-effective, environmentally-safe, and guaranteed effective low-pressure house cleaning service.
Mailing Address
First Choice One Companies LLC
400 Gilead Road Suite 2474
Huntersville,  NC 28070