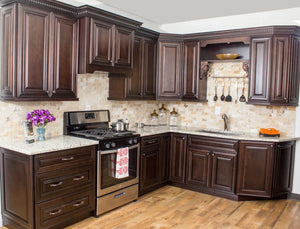 FCO CUSTOM CABINET RETAILER
Transform your home with the assistance of First Choice One Companies LLC. Our supplier offers the very latest in modern cabinetry at some of the market's most competitive rates. On top of that, we provide versatile assistance, so it's easy to access the perfect cabinets to suit the existing look of your surroundings. Whether you're interested in bathroom cabinets or kitchen cabinets, just say the word; our cabinet manufacturer is sure to feature the right products at a price you can afford.
Contact Us Today for All Wood Cabinets
Are you remodeling your kitchen or bathroom? Don't forget your cabinets! At  First Choice One Companies LLC Kitchen & Bath Cabinetry, we proudly provide quality all wood cabinets for the kitchen and bathroom. We also sell cabinet hardware including hinges and knobs. Contact us today for all of your kitchen and bathroom cabinetry needs!
Take A Look at Whats New
First Choice One
Welcome to First Choice One
THE PREFERRED PERSONAL & EXECUTIVE SERVICE PROVIDER OF MATTHEWS, NC AND CHARLOTTE, NC.
My wife and I have been in the sales industry for over 30 years. When I was a younger man, I ventured into the music industry where I began grooming potential artist to become marketable. Later in my life after that ended, I had the chance to venture into real estate sales, mortgages & finance. So, this gave me the experiences in home décor, where I had to be involved heavily with sales where I interacted in serving my clients personable needs in that field.
My wife has been in the beauty industry for 30 years as a cosmetologist. She has done it all from hair applications, color, makeup, skin care, and haircuts. Runway, events wedding parties, & TV she has also been involved. She too serves her clients personable needs. At some point in both of our careers we began to receive many different requests from our clients. So, about 5 years ago we decided to combine our businesses and became an upscale concierge service. This gave us the ability to serve all our client base and give them the opportunity to benefit from both of our professions.
At First Choice One, we ask ourselves one simple question: How can we make our clients' lives easier? Whether it's bringing salon services to you or helping you find the perfect home remodeling contractor? Or is it booking your travel arrangements, with our concierge service company who are dedicated to serving you at your convenience?

We offer Concierge Services, Salon & Spa Services, Luxury Travel, Home Remodeling, and Premium Products  with Online Shopping for clients in Matthews, NC and the greater Charlotte area. We work closely with clients locally and we also provide our premium services nationwide. You can also sign up for our Silver, Gold or Platinum memberships for personalized services. Call 980-299-3019 or Email Us Firstchoiceonecompaniesllc@fcobuy.com to find out more about our services.   
We Welcome you to First Choice One Companies LLC
Warm Regards
Mr. Mrs. Stephen & Trixie Edwards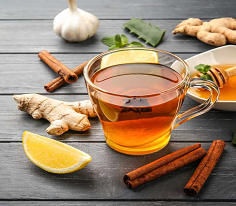 Loose Leaves Tea by First Choice One
If you're passionate about your tea, you'll love "Loose Leaves Tea by First Choice one". Our teas are carefully grown, handpicked then expertly blended in Europe with only natural ingredients. Our state-of-the-art, superior blending is what delivers the taste difference. That's what makes our tea so satisfying and delicious.
We offer loose tea in various sizes and packages. Our tea is available in 4 oz pouches, 8 oz pouches or 1 lb bags. (1kg and larger sizes available upon request).
We pack by order. In other words, your tea will be freshly packed when you order…not something packed and sitting on a shelf for months.-
See All of our tasty Blends

First Choice One Premium Jewelry
First Choice One  actively serves more than 30,000 retailers across the United States, its territories and Canada. We offer over 160,000 unique and 100,000 special order jewelry and gift products. We also mount stones and repair jewelry as well. What you don't see dose not mean we do not have it. Reach out to us by email at: Firstchoiceonecompaniesllc@fcobuy.com
Or Call us 980-299-3019 to speak with one of our experience jewelers. 
Take a look